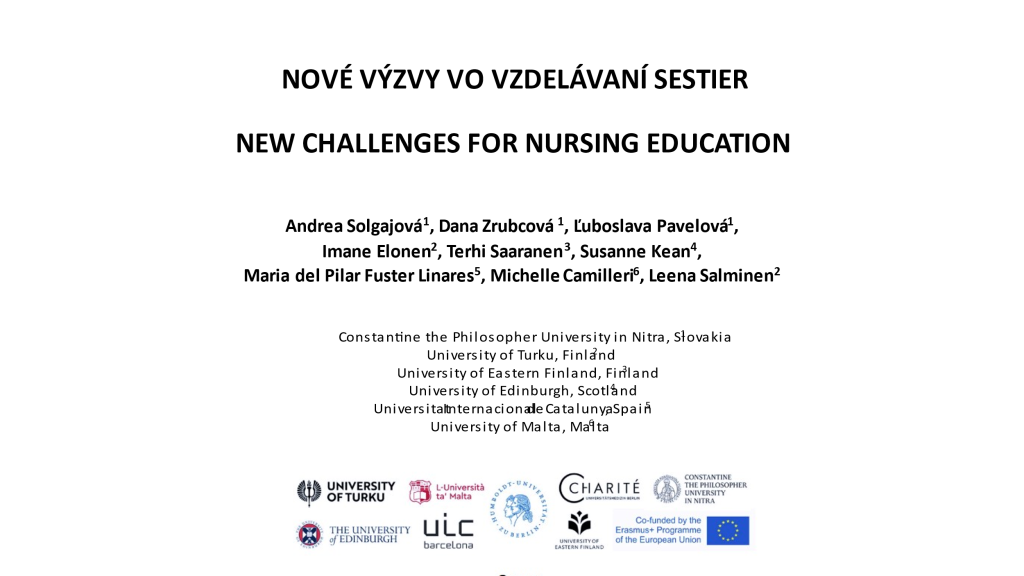 Nowadays knowledge and experience are considered to be significant assets for sustainable success of projects. Sharing them properly through appropriate examples, cases, and justification of successes or failures offers better estimation of the project efforts among the stakeholders.
The Department of Nursing, Faculty of Social Sciences and Health Care, Constantine the Philosopher University in Nitra, Slovakia, organised a two-day International Symposium "Nursing of the 21st Century in the Process of Changes 2022" on 8 and 9 September 2022. The meeting of experts from the universities in the Czech Republic, Hungary, Poland and Slovakia brought many interesting and stimulating speeches focused on research findings and linking theory with practice.
On behalf of all the participants of the New Agenda for Nurse Educator Education in Europe Project, Andrea Solgajová, Dana Zrubcová and Ľuboslava Pavelová informed the professionals on the nature, structure and implementation of the project intentions. We clarified the Project evidence-based recommendations for health policy makers of all the European countries and the EHEA countries. We discussed on nurse educator education and possibilities of enhancing educators' knowledge, skills and professionalism.
There was the fruitful discussion about education for nursing students and their equal possibilities for high-quality education in Europe. The attention was also drawn to the content and course of education in the five Project modules.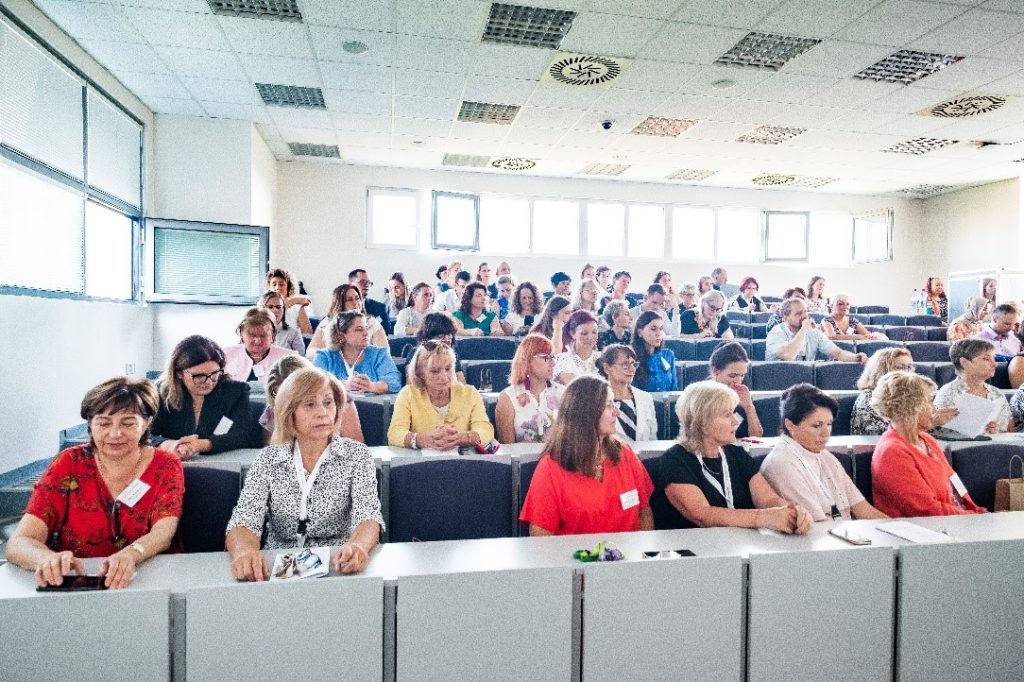 Sharing the Project experience and achieved knowledge gives a possibility for new collaborations and to become more efficient in the development of the field of nursing internationally. Therefore, it is important to share experiences, best practice, opinions and ideas with project managers.
All the discussion participants recognised the importance of developing pedagogical competence and enhancement of collaboration in educator education and training in the EU. They recognised the Project as an effective education programme for nurse educators reflecting on current changes in health care.
Authors: Ľuboslava Pavelová, Andrea Solgajová, Dana Zrubcová and Tomas Sollar from Constantine the Philosopher University in Nitra.