The Authors of this blog post are:
Professor Terhi Saaranen, University lecturer Juha Pajari and Project researcher Anneli Vauhkonen from University of Eastern Finland.
In nursing we all know evidence based practice and how important it is in health care related decision making. Evidence based practice have many different definitions. WHO defines evidence based practice as an interdisciplinary decision making in clinical settings including the best available evidence, care context, client values and preferences and health care professionals' professional judgement (WHO 2017). JBI defines evidence based healthcare as a decision making process that constitutes of feasibility, appropriateness, meaningfulness and effectiveness of healthcare practices. Nurse educators are in the vital role in development of EBP and facilitating students ability and attitudes to use evidence based practice in their future professions (WHO 2017). The same principles of EBP can be applied also in nursing education – to evidence based teaching (EBT) in nursing education.
Utilization of research in education is often preferred as searching research evidence about the learning content and updating the content. Evidence based teaching in nursing is seen from larger perspective. EBT is decision making including the best available evidence about learning, teaching, teaching methods, assessment, and other areas as well as expertise and judgment of the teacher and the preferences and goals of the learners. The ultimate goal of EBT is to improve student's learning outcomes. (Oermann 2021.) EBT requires the commitment and competence of educators as well as resources to use evidence based information in their own activities. Perhaps one of the most important is the attitude towards EBT. A positive attitude creates commitment and a desire to develop EBT, which also requires the educator to continuously develop his or her skills.
Evidence based teaching can be thought of as being linked to all didactic stages of the whole curriculum process; directive, formative, functional, and evaluation stage. The directive stage is the foundation and guides the direction of the whole curriculum containing the philosophy such as the worldview of the nursing education, terms used in the field of nursing science discipline, expected competencies of the graduate and the theoretical framework such as learning theories and models. (Adapted Torres & Stanton 1982). The decision making in EBT process is tightly related to the surrounding environmental and organizational context (eg. international The EU Directive of recognition of professional qualifications and national regulation and local organization's teaching curriculum design and requirements). In addition, educator considers the theories and concepts about learning and teaching (Oermann 2021).
The formative stage contains the curriculum design and requirements, course objectives and content map and is tightly linked to the directive stage. The third functional stage means the action in the level of specific courses containing the planning, implementation and evaluation of the course. EBT is commonly seen in the formative and functional stage when creating and developing courses. The evaluative stage is the assessment of the curriculum design process (Adapted Torres & Stanton 1982).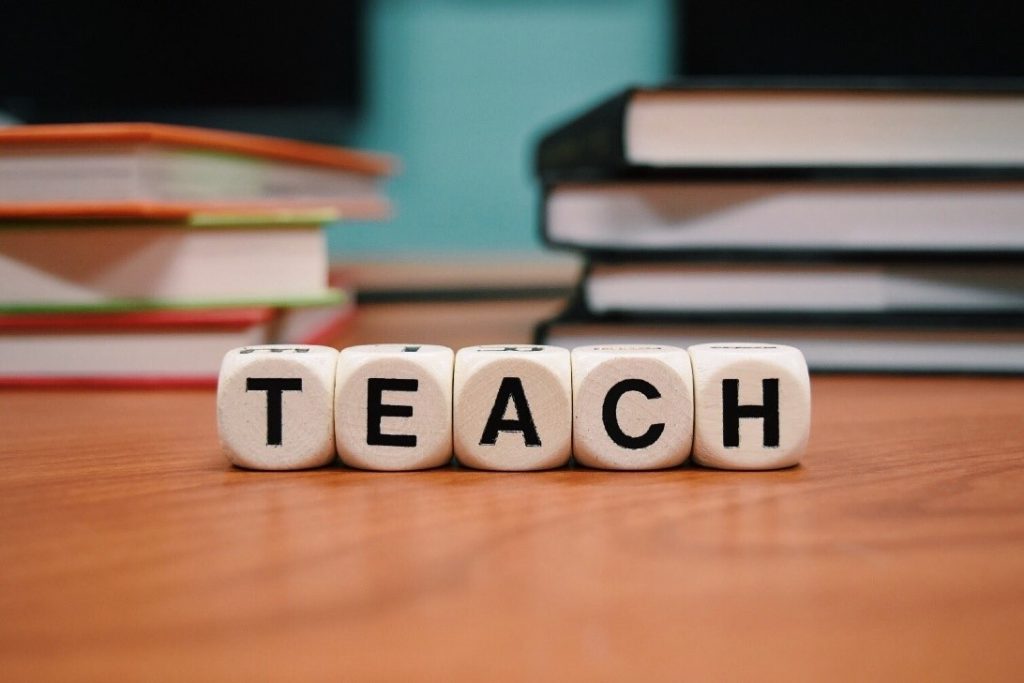 In this Erasmus+ funded project EBT in seen in directive stage with our bold aim to take the first steps in harmonizing the nurse educator education within Europe by research of nurse educator education and continuous education needs of nurse educators and by 30 ects transnational study programme for nurse educator and educator candidates. The study programme called Empowering the nurse educators in the changing world has been developed and it started in the autumn 2021 with positive feedback from participants. The study programme includes study units from current and future global health issues and education, competence in digital pedagogy and digital learning environments, ethics in nursing education and evidence based teaching. The usability of the study program and the learning outcomes are evaluated during the study programme. Next spring 2022, the University of Eastern Finland is leading the Evidence based teaching study unit where student can utilize EBT strategies learnt during this program in transnational teacher training. Teacher training will take place in all partner universities in this project. We hope that the COVID-19 pandemic will start to ease with the spring and that the students will be able to collaborate face-to-face and change good practices between participating countries.  
The Christmas is here, and it is time to calm down and enjoy the peaceful holiday season. This year in the project has been challenging because of corona pandemic, but also enjoyable with new encounters and learning experiences and of course evidence based action. Happy and peaceful Christmas time and joyful New Year to all.
Christmas greetings from Terhi, Juha and Anneli
University of Eastern Finland (UEF)
Faculty of Health Sciences
Department of Nursing Science
A blog post from Terhi Saaranen in the blog of the Department of Nursing Science, University of Eastern Finland on 14 December 2021 has been utilized when writing this blog. Available at UEF blogs.
References:
JBI 2021. JBI approach to EBHC. Available at https://jbi.global/jbi-approach-to-EBHC
Oermann, M., De Gagne, J., & Phillips, B. (2021). Teaching in nursing and role of the educator: the complete guide to best practice in teaching, evaluation, and curriculum (third edition). Springer.​
Torres, G. & Stanton, M., 1982. Curriculum Process in Nursing A Guide to Curriculum Development. Englewood Cliffs, New Jersey: Prentice-Hall.
WHO 2017. Facilitating evidence-based practice in nursing and midwifery in the WHO European Region. Available at https://www.euro.who.int/__data/assets/pdf_file/0017/348020/WH06_EBP_report_complete.pdf​